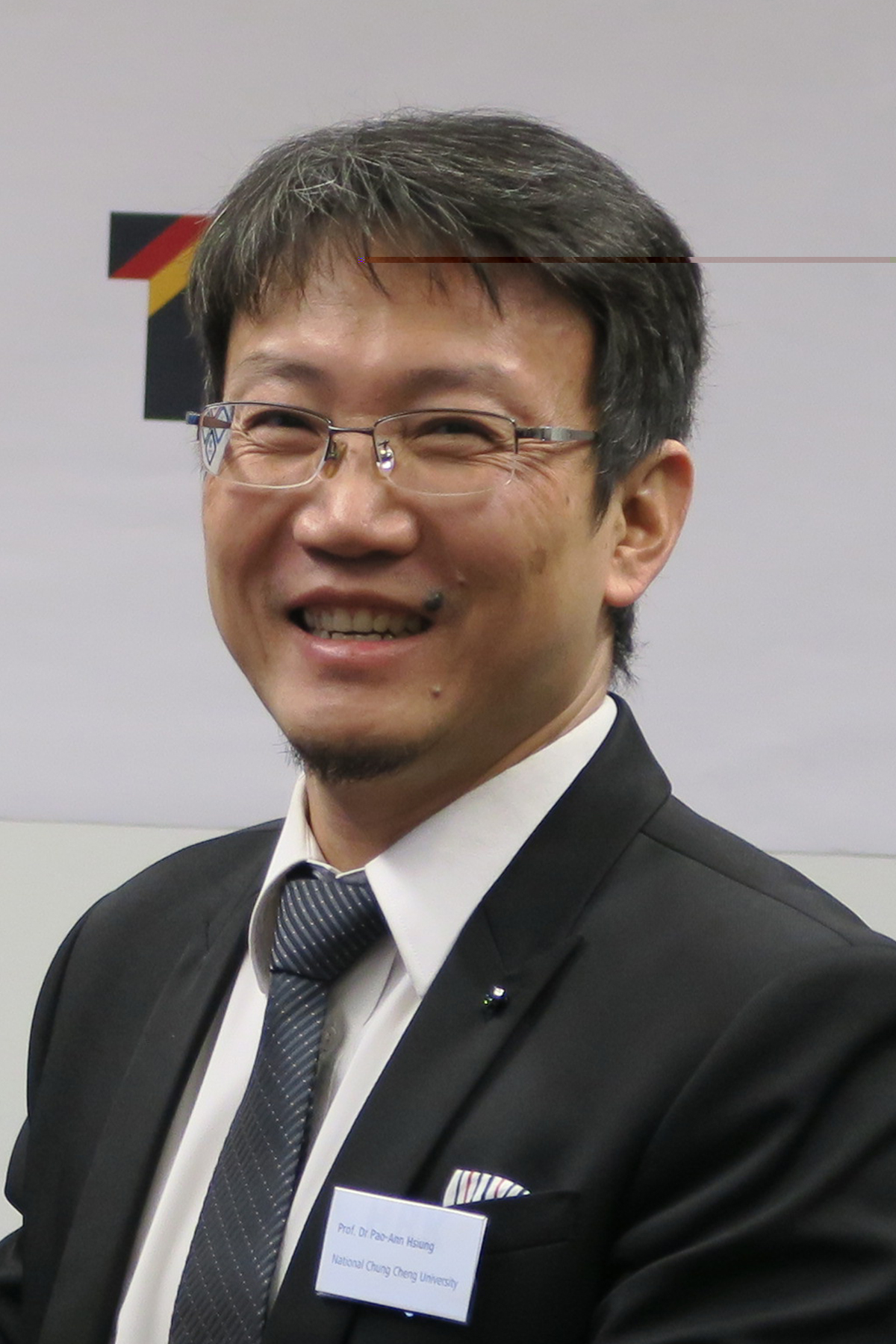 Pao-Ann Hsiung (
)
<!img src="/~pahsiung/images/my_affiliation_20221027.png">
National Chung Cheng University (CCU), Taiwan
Dean, Information Technology Office (Chief Information Officer), CCU, Taiwan
Professor, Dept of Computer Science and Info. Engineering, CCU, Taiwan
Director, Taiwan-India Joint Research Center on AI, @IIT Ropar and @CCU
Director, Research Center on AI and Sustainability, CCU, Taiwan
Honorary Professor, Amity University, India
Distinguished Visiting Professor, KIET, India
IET Fellow, IEEE/ACM Senior Member, IICM Life Member
Former Director General, Intelligent Technology Office, Chiayi City Govt, Taiwan
Dept. of Computer Science & Info. Eng., National Chung Cheng University
168, University Road, Sec. 1, Min-Hsiung, Chiayi, Taiwan-62102, ROC.

| | |
| --- | --- |
| Tel: | +886-5-2720411 ext. 33119 or 14000, +886-5-2722029 |
| Fax: | +886-5-2720859 |
| Office: | Dean, IT Office, CCU OR CSIE EA-517 |

5946 visits since June 20, 1997.

(move mouse over to stop automatic scrolling)

Famous Quotes

"I am enough of an artist to draw freely upon my imagination. Imagination is more important than knowledge. Knowledge is limited. Imagination encircles the world."

-- Albert Einstein (1879-1955)
---
Dream the impossible dream, aim for the impossible goal
-- Ching-Wu Chu
---
The best way to predict the future is to invent it.
-- Alan Kay (inventor of SmallTalk)
---
I have always found that plans are useless, but planning is indispensable.
-- Dwight Eisenhower
---
Self-doubt has derailed many a good idea, opening the door for someone else to profit from another's lost nerve.
---
If LIFE is without idea, dream, and imaginations, then life is but a mere set of empty frames.
(... and here are some more Einstein's Quotations)
(... and here are some Leonardo DaVinci's Quotations)