Keynote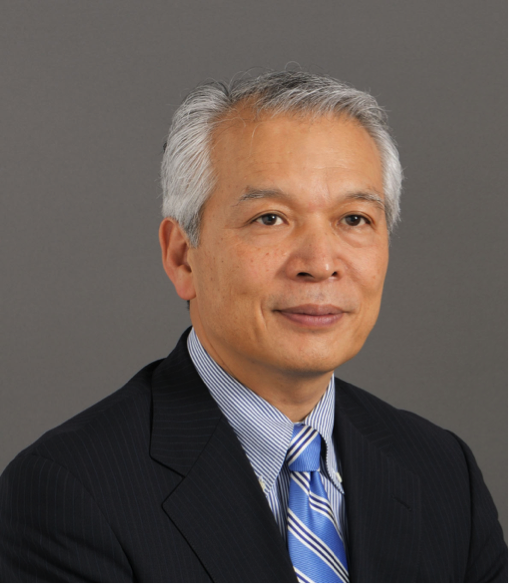 Shaping Society 5.0 by IoT and AI
~Evolution of ICT and its "light" and "shadow" ~

Prof. Hideyuki Tokuda
President, National Inst. of Information and Communications Technology (NICT)
Professor, Emeritus, Keio University, Japan

Abstract:
The evolution of IoT (Internet of Things) and AI is accelerating for realizing a super-smart society, called Society 5.0. Smart devices, sensors, and actuators create smart IoT systems and connected services in transportation, manufacturing, energy, environment, disaster prevention/mitigation, safety, healthcare and so on. In addition, various digital optimization and automation are deployed by visualization and analysis of big data collected by IoT. Many predictive apps are also initiated by AI.
While we are expanding these ?connected merits?, cyberattacks targeting familiar IoT devices are also rapidly increasing, and the ?connected risks? are diversifying. Furthermore, the ethical, legal and social implications by introducing AI are concerned.
In this talk, we first introduce the research and development activities of NICT(National Institute of Information and Communications Technology) and various IoT and AI services in use. We then discuss the current status of cyberattacks targeting IoT devices, services and data. We also introduce the capacity building programs for Cybersecurity specialists in Japan. We summarize with the issues in shaping Society 5.0 by IoT and AI.
Speaker:
Hideyuki Tokuda is President of the National Institute of Information and Communications Technology (NICT) and Professor Emeritus of Keio University, Japan. He obtained his B.S. (1975), M.S. (1977) from Keio University and Ph.D. (Computer Science) (1983) from University of Waterloo, Canada, respectively.
After he completed Ph.D. in 1983, he joined School of Computer Science, Carnegie Mellon University and worked on distributed real-time operating systems such as Real-Time Mach, the ARTS Kernel. In 1990, he came back to Keio University. His research and teaching interests include Ubiquitous Computing Systems, OS, Sensor Networks, IoT, Cyber-Physical Systems and Smart Cities. He was a Professor of the Faculty of Environment and Information Studies and Executive Vice President of Keio. He was also an advisor to NISC (National center of Incident readiness and Strategy for Cybersecurity).
Because of his research contribution, he was awarded Motorola Foundation Award, IBM Faculty Award, Ministry of Economy, Trade and Industry Award, Ministry of Internal Affairs and Communication Award, KEIO-Gijyuku Award, IPSJ Achievement Award, KEIO-Fukuzawa Award, Information Security Cultural Award, Ministry of Education, Culture, Sport, Science and Technology Award in Japan.
He is a member of Science Council of Japan, IPSJ Fellow, JSSST (Japan Society for Software Science and Technology) Fellow, JST Special Appointment Fellow, JFES (Japan Federation of Engineering Societies) Fellow, a chairman of Smart IoT Acceleration Forum and a President of Connected Consumer Device Security Council and a member of ACM, IEEE, IPSJ, IEICE and JSSST
Keynote


Who invented this? On the Origin of Disruptive Technologies

Prof. Marco Aiello
Head of the Service Computing Dept.
IAAS - University of Stuttgart

Abstract:
The birth and evolution of ICT has been constellated by radical and rapid innovation originating from all kind of sources. The Internet was the result of an effort started by the American government, Bluetooth came from a large European company, and the Web sprouted from a personal project of a CERN employee. In this talk, I will pick from the short but incredibly dense history of ICT to reflect on the evolution of innovation under the lenses of amateuristic versus large scale, professional designs. In doing so, my main attention will be devoted to the Internet, the Web, and Service-Oriented Architectures.


Speaker:
Marco Aiello is professor of Computer Science and Head of the Service Computing Department at the University of Stuttgart, Germany. An elected member of the European Academy of Sciences and Arts, he is honorary professor of Distributed Systems at the University of Groningen, The Netherlands, where he was a faculty member from 2006 till 2018. He holds a PhD in Logic from the University of Amsterdam, the Habilitation in Applied Informatics from TU Wien, and a master degree in Engineering from La Sapienza University of Rome. In 2016, together with three former PhD students, he founded the company SustainableBuildings BV. His research interests are in Service Computing, Smart Energy Systems, Smart Buildings, and Spatial Reasoning. He has authored over 170 peer reviewed articles and several books, including two bestsellers, and the most recent The Web Was Done by Amateurs: A Reflection on One of the Largest Collective Systems Ever Engineered published by Springer-Nature.
---
Keynote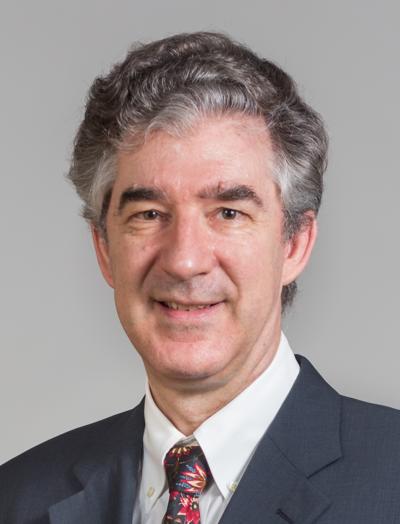 Big Spatial Data Processing and Applications

Prof. Roger Zimmermann
Professor of Computer Science Department
National University of Singapore

Abstract:

In this talk I will present challenges and techniques in two areas of big spatial data management. The first part will focus on the opportunities and applications that are enabled by fusing different data streams such as multimedia (i.e., video) and spatial GPS trajectories. Specifically, the widespread availability of smartphones has made it very convenient to record mobile videos. Furthermore, the rapid improvement of integrated sensor hardware in mobile devices has enabled the acquisition of high-quality user-generated videos that are annotated with sensor metadata. Multimedia data such audio, images and videos are increasingly combined with other streams of contextual information such as, for example, geo-positions. The spatial metadata (e.g., GPS and the digital compass values) provide a continuous sequence of location and viewing direction information and lead to the concept of sensor-rich videos. In the second part I will describe how large user-generated GPS datasets, for example from ride-sharing service providers, can be used with machine learning techniques to discover map attributes, such as road intersections, in cities where the map quality is limited.

Speaker:

Roger Zimmermann is an Associate Professor with the Computer Science Department at the National University of Singapore (NUS). He is also a deputy director with the Smart Systems Institute (SSI) at NUS and is a faculty affiliate with the Institute of Data Science (IDS). He directs a project in Location AI at the Grab-NUS AI Lab. He holds a Ph.D. and an M.S. degree in Computer Science from the University of Southern California (USC). Among his research interests are mobile video management, streaming media architectures, distributed systems, applications of machine learning, spatio-temporal data management and location-based services. He has co-authored seven patents and more than two-hundred fifty peer-reviewed articles in the aforementioned areas. Dr. Zimmermann is a Director of the IEEE Multimedia Communications Technical Committee (MMTC) Review Board and an editorial board member of the Springer International Journal of Multimedia Tools and Applications (MTAP). He is also an associate editor with the ACM Transactions on Multimedia journal (ACM TOMM), IEEE MultiMedia and the IEEE Open Journal of the Communications Society (OJ-COMS). He was Secretary of ACM SIGSPATIAL from 1 July 2014 to 30 June 2017. He has served on the conference program committees of many leading conferences and as reviewer of many journals. Recently he was a general chair of the IEEE BigMM 2019 conference and a TPC co-chair of the IEEE ICME 2019 and the ACM Multimedia Asia 2019 conferences. Next year he will be TPC co-chair of the ACM Multimedia 2020 conference. He is a Senior Member of the IEEE and a Distinguished Member of the ACM. Further details can be found on his website at http://www.comp.nus.edu.sg/~rogerz.
---
Keynote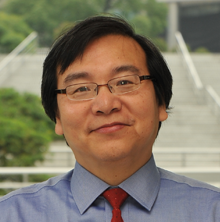 Development of a comprehensive perception system for autonomous driving

Dr. Tzi-Cker Chiueh
General Director
Information and Communications Labs of Industrial technology Research Institute

Abstract:

The S3 (Surrounding Sensing Subsystem) project is a 4-year $10M USD/year project that started in 2018 and is funded by Ministry of Economic Affairs, with an objective to develop a comprehensive perception technology suite required for autonomous driving vehicles (ADV). The target suite includes real-time analysis algorithms for sensor data coming from camera, LiDAR, radar, and effective fusion algorithms of multiple types of sensors at the raw data level and analysis result level. Ultimately, the S3 engine is supposed to determine with high accuracy and in real time, the type, relative position, relative speed, and future trajectory of every driving related object (pedestrian, bicycle, motor cycle, car, lane mark, traffic light, traffic sign, etc.) within a certain distance away from an ADV, across all weather conditions. In this talk, I will describe the challenges of this project, the key technical building blocks being developed, and the experiences and results obtained so far.

Speaker:

Dr. Tzi-cker Chiueh is currently the General Director of Information and Communications Labs at ITRI, and Research Professor in the Computer Science Department of Stony Brook University and National Tsing Hua University. Before joining ITRI, Dr. Chiueh served as the director of Core Research in Symantec Research Labs. He received his BSEE from National Taiwan University, MSCS from Stanford University, and Ph.D. in CS from University of California at Berkeley in 1984, 1988, and 1992, respectively. He received an NSF CAREER award, numerous best paper awards including 2008 IEEE International Conference on Data Engineering (ICDE), 2013 ACM Systems and Storage (SYSTOR) conference, 2015 ACM Virtual Execution Environment (VEE) Conference, 2016 IEEE Infocom Test of Time Paper Award, and 2016 ACM CGO Test of Time Paper Award. Dr. Chiueh has published over 200 technical papers in referred conferences and journals. His current research interest is large-scale systems software, including those related to data/energy storage systems, data center networking, and software security.
---